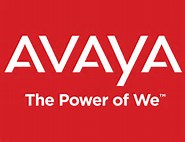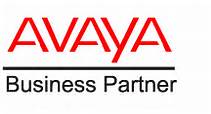 IP Office Essential Edition
For Essential Business Communications
Overview
The IP Office Essential Edition is the foundation upon which to build your IP Office solution. Providing the necessary mobility, call handling and routing functionality for IP Office, Essential Edition helps ensure small businesses have the communications tools they need to operate effectively and efficiently.
One number access, caller ID, dial-by-name, automated attendants, conferencing, voicemail, and more. Essential Edition provides the "must haves" small businesses need to enhance their communications with customers and colleagues and streamline their operations.
Capabilities
• One Number Access – Provide customers and others with just your office phone number and have all calls ring simultaneously on your mobile phone, eliminating missed calls when out of the office or away from your desk.
• Dial By Name/Extension – Callers can easily reach the person they want to connect with by simply typing the name or extension on the phone keypad.
• Voicemail – A range of choices that enable staff to stay connected regardless of where they are. Retrieve voicemail messages from the keypad on any telephone, through the context- sensitive display on an Avaya phone, or via email (voicemail messages show up just like an email).
• Automated-Attendants – Program up to 40 automated attendants (maximum 6 simultaneous calls) to handle almost any customer situation. Customize caller greetings so key clients receive a personal message and are routed directly to the most appropriate person or team.
Benefits
• Efficient call handling – Through touch tone prompts, quickly route customers to the right department to save your time and their's
• Convenience – Enable callers to easily enter the name of the representative they seek for fast, personalized attention
• 24-hour access – Customized voicemail greetings for each member of your staff enables customers to feel connected even when you're not there
Specifications

Format

• IP Office Software Download

System Requirements

• IP Office Basic Edition

Feature Detail

Mobile Call Control

• One number access

• Simultaneous ringing of mobile device when calls arrive at IP Office desk phone

Remote Worker

• Up to two people can work from anywhere with just an Internet connection and an Avaya 9600 series IP Phone

Voicemail

• Maximum of 6 concurrent calls to voicemail

• 15 hours voicemail storage (2 ports)

• 20 hours voicemail storage (4 ports)

• 25 hours voicemail storage (6 ports)

• 40 simple automated attendants

• Multiple language support

• Message control: Save, Delete, Forward, Repeat, Rewind, Fast Forward, and Skip Message

• All messages time & date stamped

• Break out to reception

• Voicemail to email presentation

• Visual Voicemail

• 128 party audio conference bridge, 64 in any one conference

Related Products

• IP Office Basic Edition

• IP Office Preferred Edition

• IP Office Advanced Edition
Contact ATC VOICE DATA today
(732)291-7500 or email sales@atcvoicedata.com
for more information or to request a free quote!