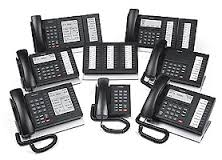 Business Phone Systems
In a world where communication is vital to your business, you need a business phone system that will ensure your clients are never greeted by a busy signal or dropped call. Choosing a reliable phone system that will accommodate the way your business works while allowing your employees to communicate with your clients from anywhere is what you should expect.
At ATC Voice/Data we strive to deliver everything you expect and then some. As telecommunication experts for over 30 years, we have honed the art of delivering the best in business phone systems by taking a consultative approach to helping you find a technology "fit" that is customized to your business.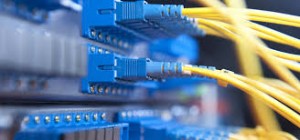 Voice Cabling
Data Cabling
Fiber Cabling
Whether you need to create networks in a new facility, new rooms or relocate existing cabling,
ATC Voice/Data can provide skilled technicians to plan and implement all your cabling needs.
We provide turnkey cabling solutions – including planning, installation, migration, and maintenance. Our cabling services include:
Relocating and re-installing data, voice and video equipment, along with your IT infrastructure.
Professional installation and configuration of VoIP and traditional phone systems.
Complete LAN wiring services for Ethernet networks.
Hard wire structure and secure wireless access points for broadband quality wireless Internet.
Testing, troubleshooting, maintenance and upgrades of all cabling.
In addition, we sell, install, configure and provide maintenance for:
Voice, Data and Video Cabling
Network Data Cabling
CCTV Cabling
Business and Multi-line Telephone Cabling
Network Topology Engineering
Wireless Access Point Cabling
Structure wiring solutions for Cat3, Cat5, Cat5e, Cat6 and Cat6e
Paging Systems Wiring
Data/Server Cabinet Overhauls
Coax Cabling and Installation
Fiber Optic Cable Installation – Single-Mode & Multi-Mode
MDF and IDF Installations
http://partners.carbonite.com/atcvoicedata