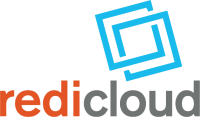 rediCloud makes cloud services simple, practical, and affordable for businesses of any size. Built on industry-leading, best-of-breed infrastructure, rediCloud's comprehensive cloud solutions help firms improve their competitive advantages
Customers can accelerate critical initiatives, extend their capabilities, simplify operations, and gain big-business agility without a big-business price tag. In addition, companies can rely on 99.999% uptime and high performance for critical applications.  rediCloud exceeds expectations by delivering excellent service with a no-excuses attitude and a commitment to customer success.
rediCloud's services include:
rediCompute – rediCompute is a reliable, affordable cloud computing service that eliminates the cost and concerns of having to deploy, manage, and support infrastructure for your critical applications and data. You gain the same capabilities enjoyed by large enterprises in a turnkey package for a fraction of the cost. You focus on the operating system, applications, and data, while we take care of the rest.
rediDesk – rediDesk, built upon rediCompute, is a Desktop-as-a Service offering that simplifies management of virtual desktop infrastructure. rediDesk allows your organization to work anywhere, anytime, on any device securely. With your desktops in the cloud, workplace outages, disasters, and office moves are less disruptive to the business.
rediBackup – rediBackup simplifies data protection with a next-gen architecture, delivering automated backup and instant recovery.  The agentless and reliable backup-as-a-service eliminates the need for tapes, disk or the hassle and expense of sending backups off-site.
rediStore – rediStore is a cloud-based service that provides enterprise-class file and object storage—ideal for storing unstructured data such as files, emails, videos, and backups.   Protect all of your data in rediCloud's data centers in New Jersey and Chicago with either single site or protected replication.   Disk, server and even data center failures do not impact data availability.
rediRecovery – rediRecovery is a complete disaster recovery (DR) service, built on the same enterprise platform as rediCompute.  It enables you to quickly and easily recover data from our infrastructure in the event that your business experiences an outage or disaster.  With the push of a button, your IT team can initiate a failover at any time for testing or production.  Server and storage agnostic, rediCloud can protect your onsite servers or VMs within our cloud.
rediHost – rediHost allows companies to co-locate their existing hardware or circuits in the Tier 3+ facilities with the capabilities of cross-connecting into rediCloud.  Leverage all the benefits of rediCloud while protecting your current investment.